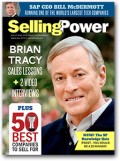 The digital revolution, online transactions, social media, and big data are transforming sales. Nevertheless, most business-to-business (B2B) sales still require a live salesperson to engage buyers at the right time in the buying cycle. Yet that is getting tougher to do, as purchasing organizations have become leaner, and buyers' time is more limited and precious, notes Milap Shah, founder of 
Nexsales
.
Nexsales gives inside reps a platform that dramatically increases the number of relevant conversations they can have with the right people. Its VoiceReach technology allows reps to have eight to 12 live conversations per hour with decision makers. This pace contrasts with the fewer than five conversations many reps manage in an entire day.
Salespeople simply log in to VoiceReach on PCs, laptops, tablets, or smartphones. Their prospect lists are automatically loaded. Live call navigators, who are Nexsales professional staff, dial prospect numbers, making up to 250 dials an hour.
These call navigators bypass answering machines, gatekeepers, voicemail, and other systems until they find decision makers on the line, then they instantly hand them off to reps. Reps follow call progress on their screen, which also gives them all the prospect information they need to conduct informed conversations.
VoiceReach uses Cloud-based technology and Voice over Internet Protocol (VoIP) communication, optimized for both data and voice with latency less than 230 milliseconds – but it's a thoroughly human approach. "It's not a robocall or dialer, it does not put people on hold – there is none of that," Shah says. "So the prospect decision maker is oblivious to the moving parts. He or she hears the sales rep straight off the bat."
VoiceReach integrates with Salesforce and other major customer relationship management systems and imports their contacts and lead intelligence. It can also replace or supplement in-house data with its own intelligent lead platform. Its data is partly standard firm data, such as company size, location, and industry type, but for reps whose markets are partly defined by hardware and software in use at a firm, Nexsales has much richer data.
Partnering with big-data analytic companies to scour the Web, Nexsales taps more than one billion Web artifacts daily to identify 5,000 hardware and software types used by corporations in North America. This is gold for reps whose markets depend on certain technologies.
For other reps, Nexsales offers other advantages. B2B contact data degrades by 30 percent annually, leaving much of it useless after a while. VoiceReach's advanced tools scrub and update lead data just before it's loaded for each calling session. It uses special technology to identify role-based contacts within buying organizations, further boosting response rates. If businesses need additional sales capacity in a pinch, Nexsales offers, on demand, experienced sales reps.
"I don't think there is anything else like this in the marketplace," Shah says. "It is end-to-end and combines effectiveness and efficiency." The platform has delivered striking results for IBM and GE and fast-growth firms such as Poppin and Listrak. Users frequently double pipelines of qualified opportunities in 90 days.